Home Loan Options by Scenario
Since 1999, GMFS Mortgage has been CHANGING LIVES by helping our customers  find the best home loan solution for their situation.  As a general guide, we have provided links to mortgage products that typically work best for each home loan scenario below.
*Due to COVID-19 pandemic, there are temporary changes in some programs regarding qualification criteria. 
No down payment or low down payment to purchase a home
First time home buyer
(loan less than $726,200)
Refinance mortgage to save money or get additional cash
Buying a home in a rural area
Home borrower is a military Veteran
Purchase a second home or investment property
Home borrower is a First Responder
Disaster recovery home loans
Non-Traditional Home Loan & Self-Employed Borrowers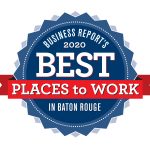 Established
Over 140,000 customers and $27 billion in residential mortgage funding in 23 states
Efficient
Processing, underwriting, and closing under same roof means smooth & predictable closings
Trusted
A+ rating with BBB and winner of Torch Award for Marketplace Trust
Experienced
GMFS staff has an avg. of 14+ years of mortgage industry experience