Your Home Equity Could Mean Extra Cash
Your Home Equity Could Mean Extra Cash with a Cash Out Refinance
With low rates and rising home values, now might be the perfect time to refinance.  Tap into your home's equity to renovate your home, take a dream vacation, or simply pay off debt.  What would you do with the extra cash?
Cash Out Refinance Features
A cash-out refinance is a new first mortgage, not a second lien loan such as a Home Equity loan or HELOC
In general, the more home equity you have, the more money your cashout refinance may provide
Use the extra cash as you need–consolidate debt, remodel, tuition, even buy a second home
Note: By refinancing your existing loan, your total finance charges may be higher over the life of the loan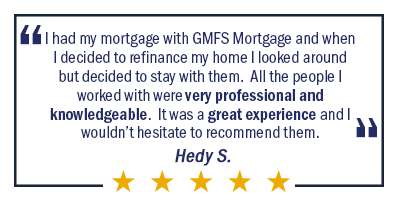 Contact a local GMFS Mortgage today for a FREE consulation and review of your current financial situation!