GMFS Mortgage opened its Lafayette, Louisiana  Branch location in Spring 2014 under the management of Aimia "Mimi" Doucet.  Since bringing the Louisiana based mortgage company to the Acadiana area, Mimi has added to her team to better serve the Acadiana area. GMFS Mortgage Acadiana Nominated Best Mortgage Company 2017 GMFS Mortgage-Lafayette is committed to great service to our customers, builders, agents and referral partners. We are proud to offer One Time Close Construction Loan and Renovation Loan Programs that benefits both the builder and the borrower.  GMFS Mortgage Lafayette is a local Louisiana mortgage lender, with local Loan Officers available 24/7 to serve Acadiana!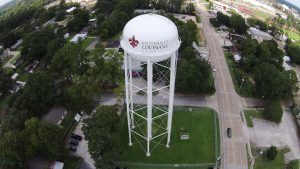 Serving all of Acadiana Louisiana; including Lafayette, Acadia, St. Landry, Evangeline, Vermillion, St. Martin, and Iberia parishes.
Loan Officers
Select a Loan Officer from the list below to Start an Application OR Request a Free Consultation.
GMFS MORTGAGE CUSTOMER REVIEWS
I am so thankful to how hard gmfs mortgage worked to make my dream of owning my own home come true.
Shannon C. GMFS Mortgage Customer
Michelle Miller made this a very comfortable experience for us. I will continue to do business with her & recommended GMFS Mortgage to all my friends and family.
Timothy L. GMFS Mortgage Customer
5 Star excellent service
Danielle G. GMFS Mortgage Customer
Ms. MiMi Douce and Mrs. Brandi, were the easiest women to work with in my home buying process. They made no question feel stupid for me being a first time home buyer. And we closed in less than a month! Thanks GMFS Mortgage for a smooth and stress free experience!
Juanita R. GMFS Mortgage Customer
Michelle was very helpful with the home buying process as well as choosing home owners insurance.
Tori L. GMFS Mortgage Customer