Mortgage Matters weekly radio show sponsored by GMFS Mortgage
Sundays @ Noon
TALK 107.3 FM Baton Rouge, LA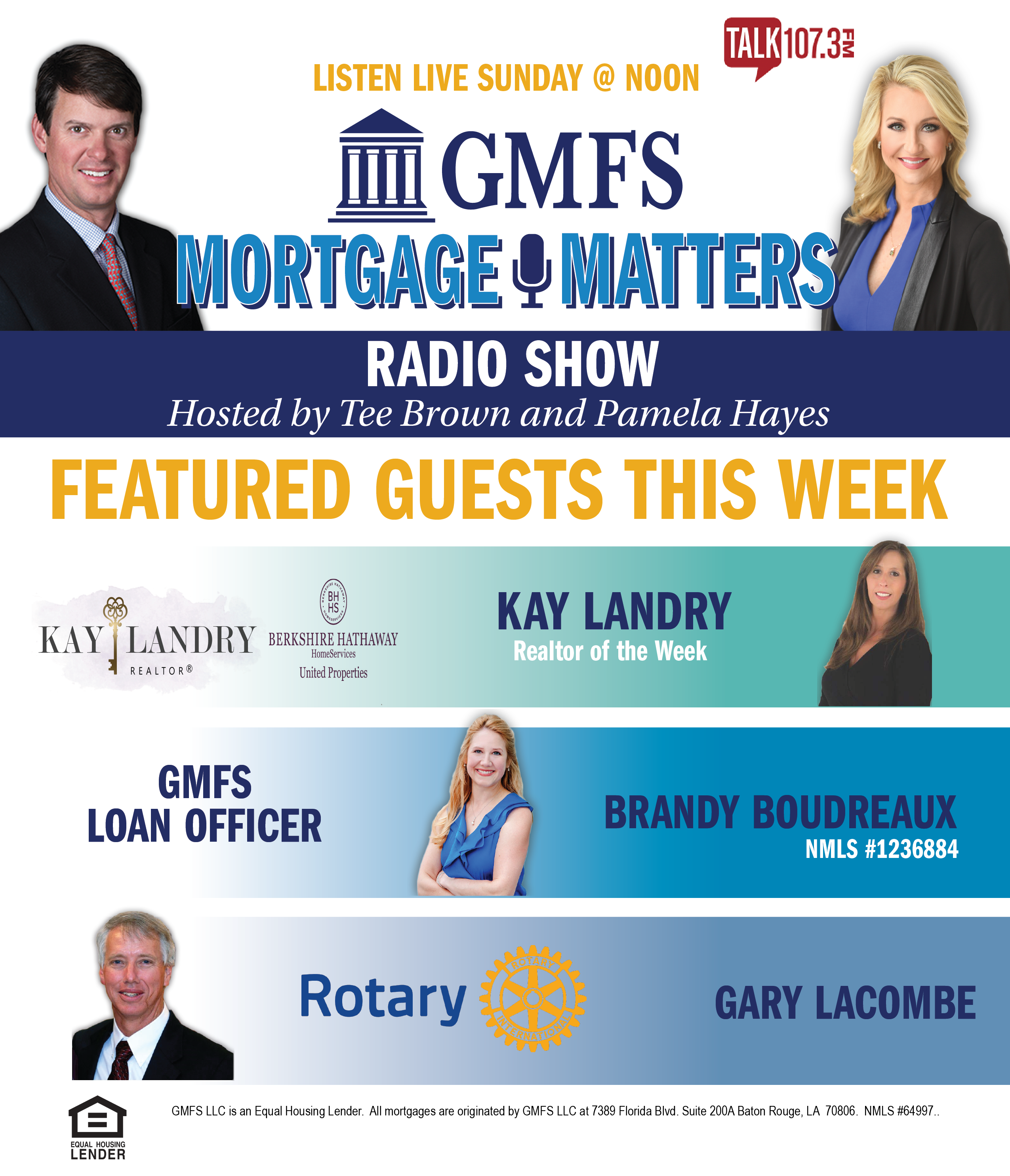 Watch guest preview videos below
Mortgage Matters weekly radio shows are typically divided into four segments:
Credit & Financial Education
GMFS Mortgage Loan Officer of the Week
Realtor of the Week
Related Community Outreach efforts
Mortgage Matters show podcasts
After working with over 89,000 customers, GMFS Mortgage realized that the public's working knowledge of the home financing process is still very limited, most likely because buying, building or refinancing a home is something typically done once or only a few times in a person's lifespan.
The Mortgage Matters radio show on TALK 107.3 FM is designed to bring together real estate and home financing experts to help educate listeners on the entire mortgage lending process and teach potential and current borrowers how to put themselves in the best position to buy, build or refinance a home.
On Our Next Mortgage Matters Radio Show
2019 Livingston parish real estate market
What is the real estate market like for Livingston Parish in 2019? Realtor Kay Landry shares noon Sunday on Mortgage Matters Talk107.3 FM.
---
Super Hero 5K Run/Walk: Shoes for Livingston Parish children
Rotary Club of Livingston Parish is hosting the 2nd Annual Super Hero 5K Run/Walk to support the purchase of shoes for school children. Event is April 6th at Train Station Park in Denham Springs.
Importance of a local mortgage lender
Brandy Boudreaux, GMFS Mortgage Loan Officer in Prairieville explains, the importance of using local home loan experts.
---