You've been pre-qualified for a lower mortgage rate with GMFS Mortgage!
Choose a Loan Officer below to get started.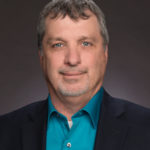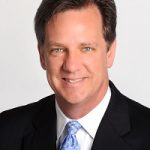 Prescreen & Opt-Out Notice

You can choose to stop receiving "prescreened" offers of credit from this and other companies by calling toll free 1-888-567-8688. See PRESCREEN & OPT-OUT NOTICE on other side for more information about pre-screened offers.

PRESCREEN & OPT-OUT NOTICE: This "prescreened" offer of credit is based on the information in your credit report indicating that you meet certain criteria. This offer is not guaranteed if you do not meet our criteria, including: providing acceptable property as collateral, income, property evaluation, sufficient equity in the home to meet LTV requirements and final credit approval. If you do not want to receive prescreened offers of credit from this or any other companies, call the consumer reporting agencies toll-free, 1-888-5-OPT-OUT (1-88-567-8688); visit their website at www. Optoutprescreen.com; or write: TransUnion Name Removal Option, P.O. Box 505, Wood-lyn, PA 19094-0505, Equifax Options, PO box 740123, Atlanta, GA 30374-0123, Experian Information Systems, Inc. P.O. Box 919, Allen, TX 75013.

*TERMS & CONDITIONS OF OFFER: This offer is extended because you appear to satisfy certain credit criteria derived from information contained in a pre-qualifying report received from a credit reporting agency used by us. The amount and terms of any credit offer we extend to you will be determined by your credit history, your capacity to make payments and available equity in you home. You may no longer qualify if you do not continue to meet the criteria used to select your name for this offer or any applicable criteria on creditworthiness, or if you do not or cannot furnish any required collateral. To qualify for this offer you may be required to provide up to two years of income verification. This offer is made under the assumption that you will qualify for a minimum of $10,000 equity line and that your debt-to-income ratio can not exceed 50%, other programs may be available with a higher level of debt. Credit severity may affect down payment. The lender may also choose to cancel this offer if it is unable to verify information you have provided. You must be at least 18 years of age. All bankruptcies must be discharged. This pre-qualified offer is non-transferable, is available only to single family residences or owner-occupied condominiums, and is not valid on mobile homes or cooperatives. The lender, or an affiliated lender must be in a valid first or second lien position and property hazard insurance is required.
Why GMFS Mortgage?
Our avg. customer feedback rating = 4.8 stars! Experience for yourself why so many of our customers and partners refer GMFS Mortgage to their family, friends and clients!
Established
Over 97,500 customers and $17 billion in residential mortgage funding in 23 states
Efficient
Processing, underwriting, and closing under same roof means smooth & predictable closings
Trusted
A+ rating with BBB and winner of Torch Award for Marketplace Trust
Experienced
GMFS staff has an avg. of 14+ years of mortgage industry experience