GMFS Mortgage Top Refinance Loan Officers
We are excited to announce GMFS Mortgage Loan Officers have ranked in the national Scotsman Guide 2021 Top Refinance Volume!
For the last 12 years, Scotsman Guide has ranked thousands of the nation's top-producing residential mortgage originators. The longevity, verification process and comprehensive scope of this list have positioned it as a benchmark for the mortgage industry.
Stephanie Machado #1 in Louisiana 
Doug Bickley #1 in Baton Rouge, #2 in Louisiana 
Brad Johnson #4 in Louisiana 
Ryan Larussa #5 in Louisiana
Aimia Doucet #6 in Louisiana 
Todd Jackson #7 in Louisiana 
Troy Schroeder #9 in Louisiana 
Greg Price #11 in Louisiana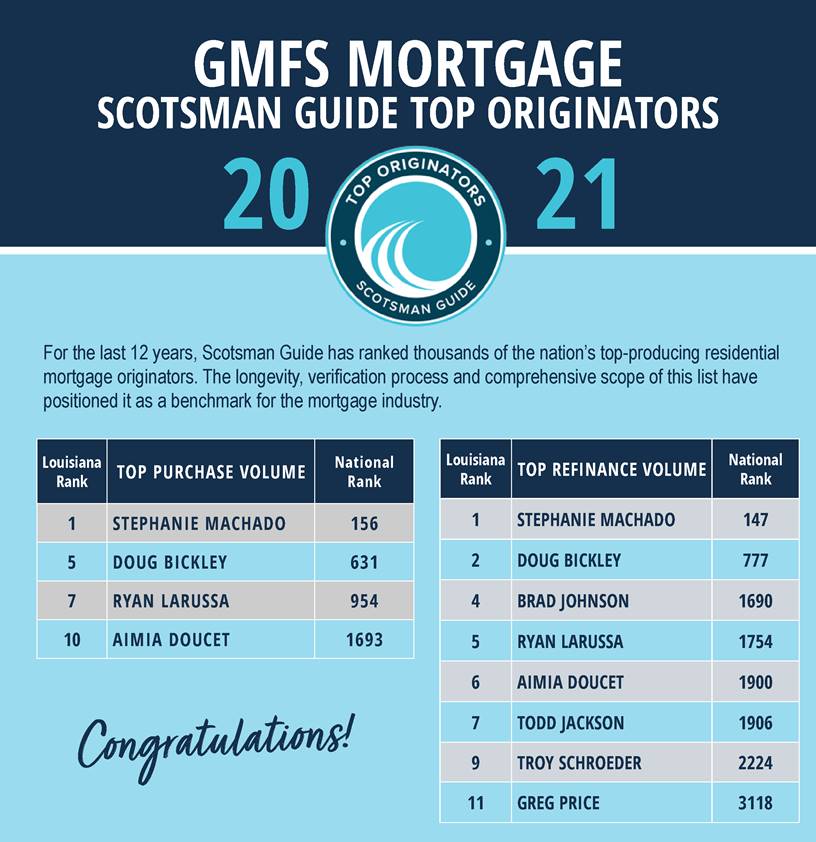 source: https://www.scotsmanguide.com/browse/content/top-purchase-and-refinance-volume-2021